I wonder who thought of the word "snippet"? It's fun to say and is a good descriptor of the bits and pieces I'll be sharing here today. There's no grand plan to what I'll write-just glimpses of the day and the happy jumble that is my life!
First, the chickens cannot figure out the snow thing. We've had several days now when the ladies don't even advance their beak out the door. Egg production is slightly reduced and so in an effort to encourage their daily dose of sunshine and fresh air, I raked paths in the snow, caught about 12 of the noisy bunch, and walked them outside and placed them in the paths. And then, the frightening confirmation that sometimes I can think like a chicken...as soon as those ladies saw dirt they started their happy dance all along the paths I made, and our egg basket is overflowing!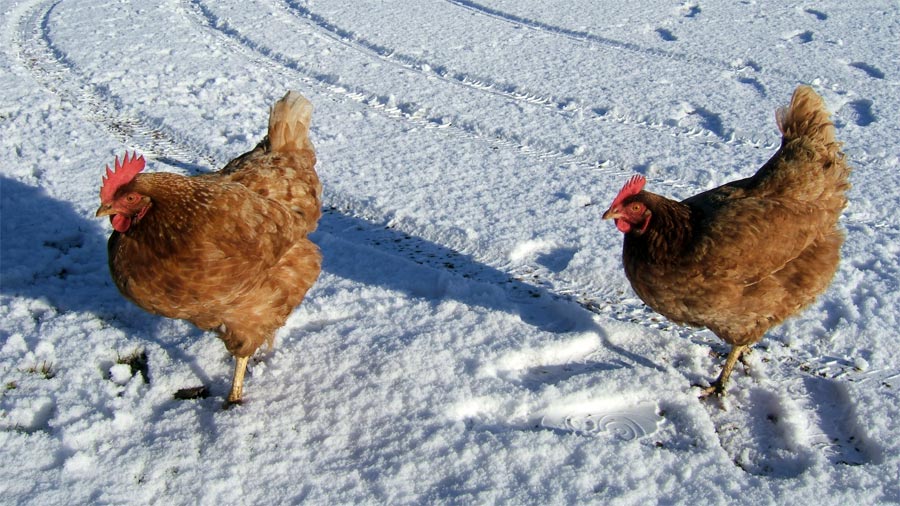 ***
This abundance has led to the discovery of new recipes for lotsa eggs. Two times over the last week I've prepared this dish, and I think when my back is turned, someone licks the pan.
Yummo-with only 5 ingredients it's a snap to make. Yesterday I served it with bacon crumbles and peach salsa I put up last August. Crowd pleaser I'm tellin' ya.
***
Getting back into a general routine following a delightful break has been difficult. I know I'm not alone. I'm finding I must take some of the advice I've dispensed to others- give myself (and our family) some grace. Getting back into the groove will all work itself out, and when I/we keep our heart focused on glorifying God rather than completing our to do list, we bless Him. Taking my advice worked out pretty well today. We all took naps.
***
Long ago I confessed to not being a friend of early mornings and suggested that it is best for these eyes to not peel open before 7 in the ayem. Since beginning this blog I've learned that I'm a much better communicator in the morning. And, I survive and thrive on coffee alone. I've returned to the computer tens of times today to get these bits and pieces down, and finally, late at night I can settle in and complete it. But, it requires snacks. Note to self (and to waistline)-blog in the morning.
***
Last but not least, I'm gonna share a picture of something that, (to my knowledge), I've never had before. It's up close and personal, so consider this your spoiler.
Ready?
Ok-I'm not kidding. You can see my pores.
For the seriously bravehearted-
It is a little hard to see. It's right behind the bottom of my glasses frame. I've been walking around with it for a week, and one of my kids just noticed at the dinner table last night.
There you have it. My first shiner. I think the yellow tones caused my wrinkles to stand out and the aforementioned child finally noticed. (I'm okay, mom. It's quite faded now and I can touch my face again!)
It was dark. I was in the barnyard. My hands were full of stuff and I might have been doing more than one thing at a time. I turned around too quickly and slammed into an open car door. Yeeooooouw!
Sadly, I have not received any sympathy. Obviously we need to include some sensitivity training in our daily lessons.